Xiaomi Smart Tower Heater Lite
With the arrival of the cold seasons, Xiaomi launches almost simultaneously, both in the Chinese and global markets, a new heating device, Xiaomi Smart Tower Heater Lite.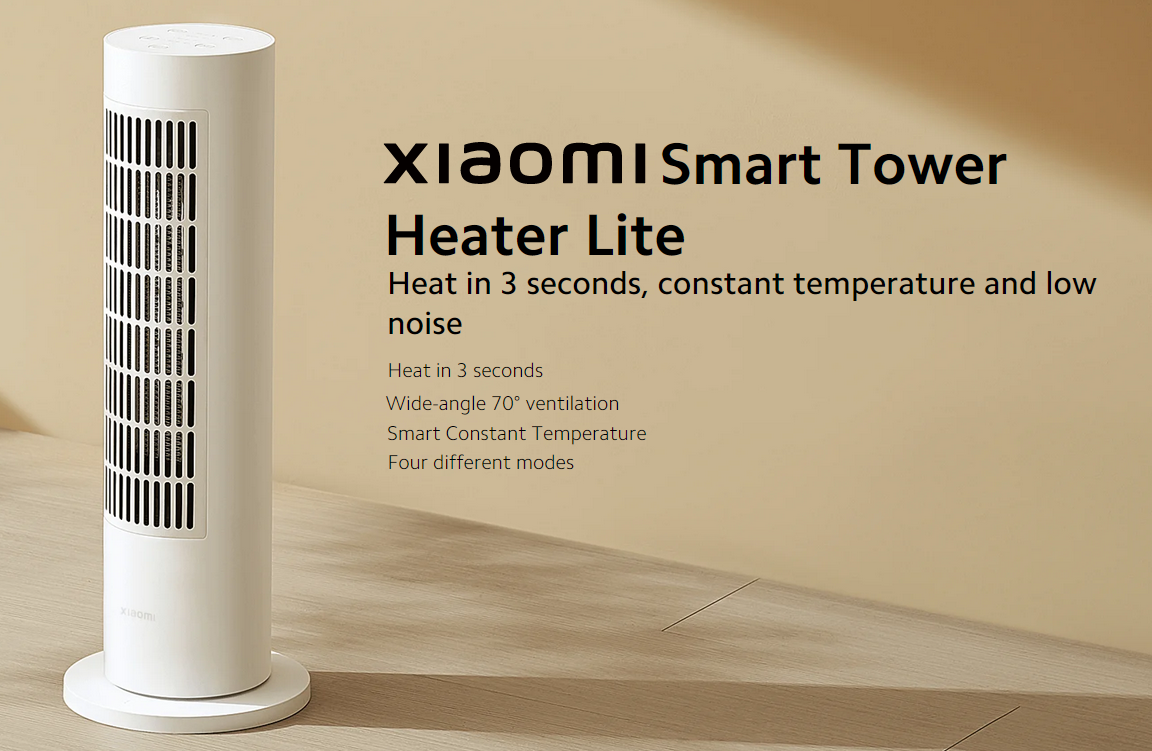 It claims to achieve instant heat in 3 seconds and 70° wide-angle air delivery.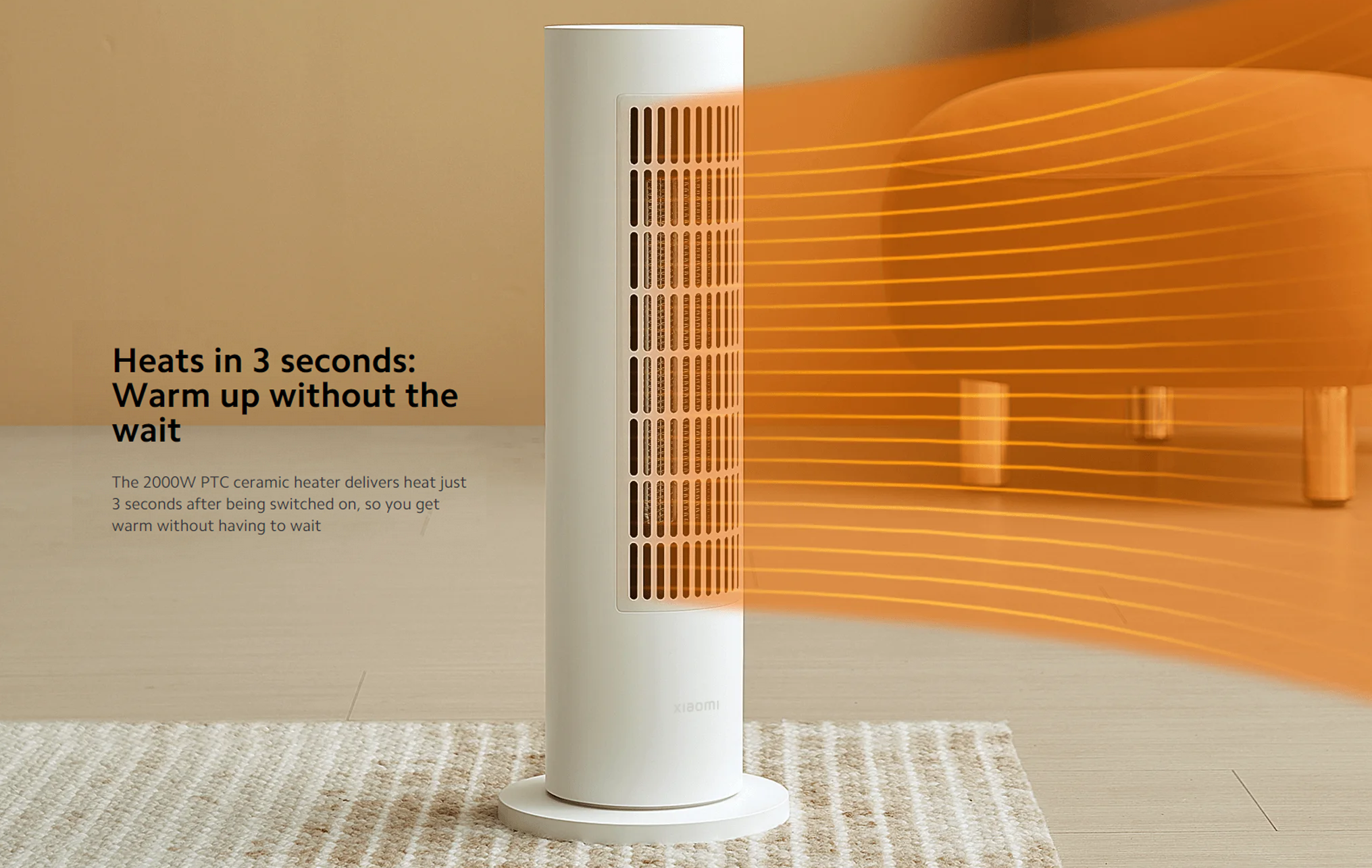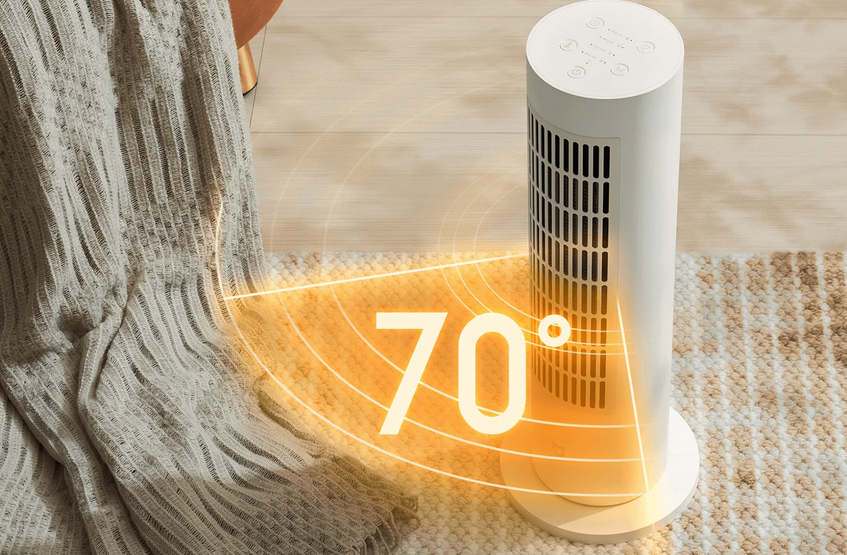 It adopts PTC ceramic heating element, which heats up immediately when turned on. 2000W power quickly conducts heat and the warm current can be felt within 3 seconds of power on.
It has an intelligent constant temperature function,
which is set by the NTC temperature sensor and built-in constant temperature program,
and uses low power to keep the temperature close to the target temperature, which is warmer and saves electricity.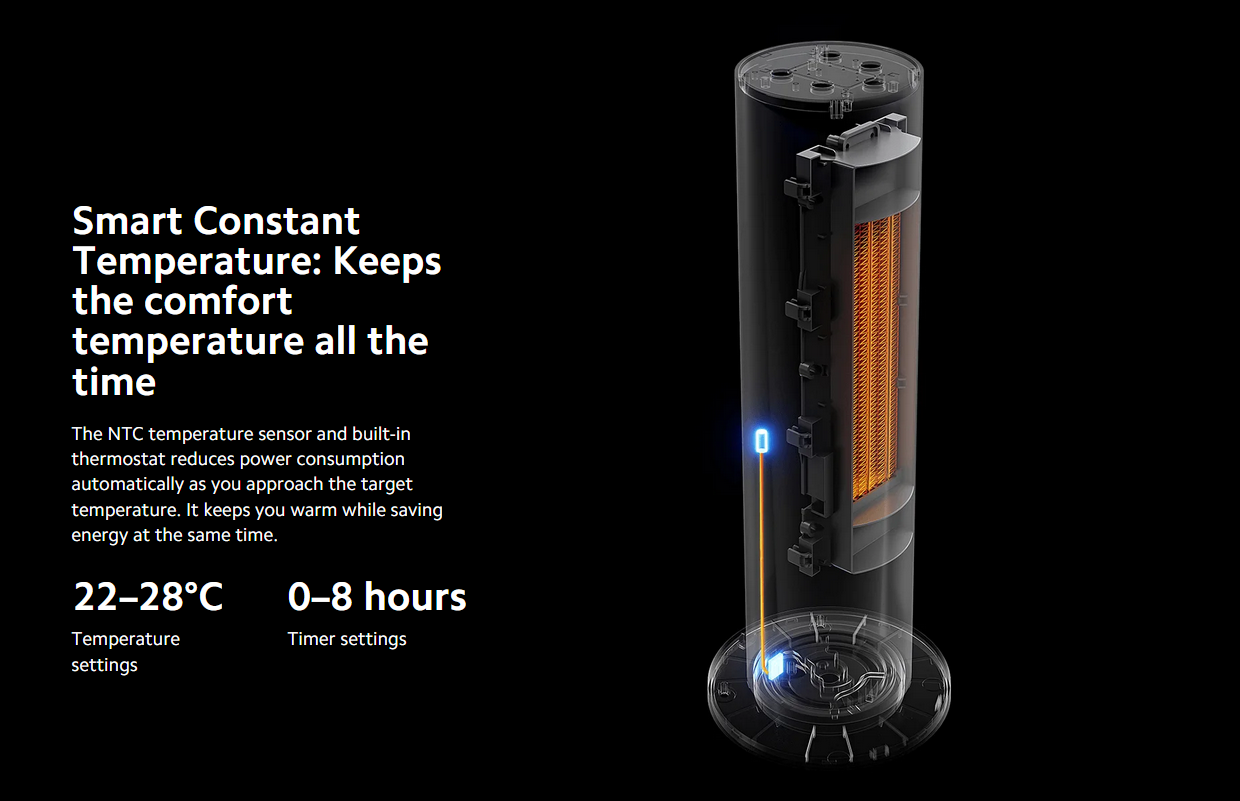 It has 4 modes, which users can choose according to their needs. In addition to the constant temperature mode mentioned above,
it also has a warm air mode for very cold climates,
a warm air mode for slightly cooler climates, and a natural air mode for increased air circulation.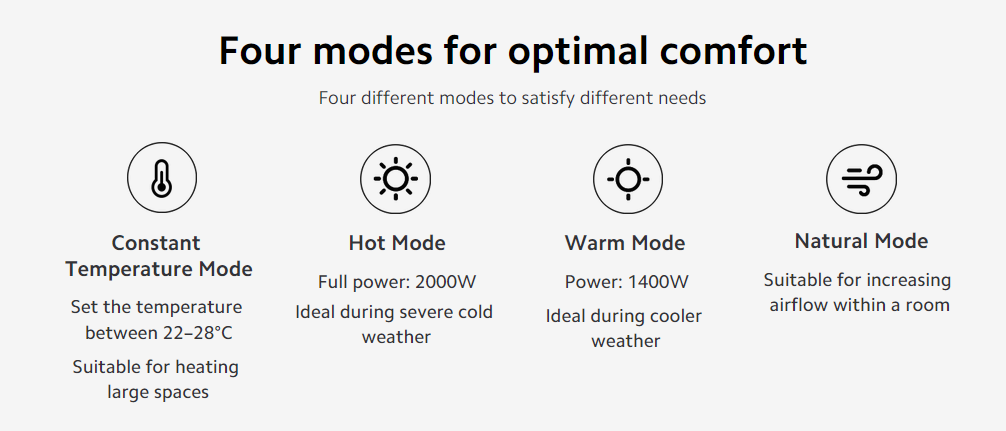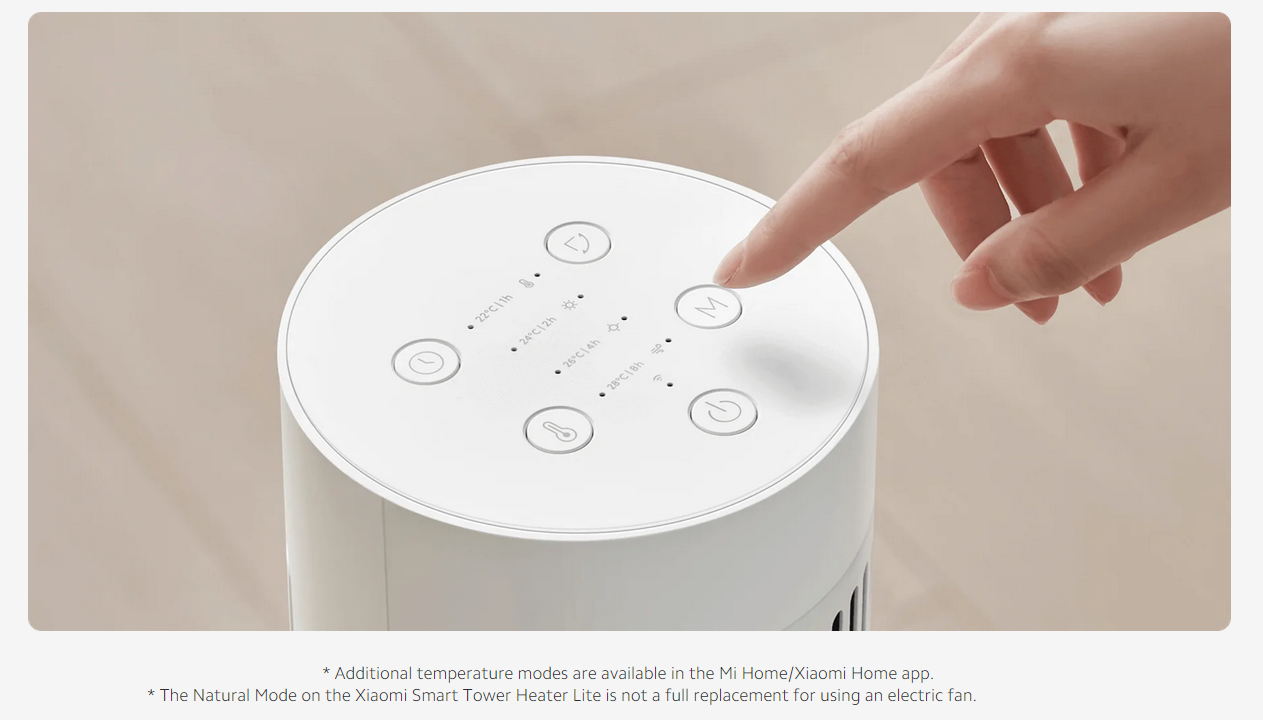 In terms of noise, the soft sound of wind from the heater acts as white noise, with a noise of only 41 dB.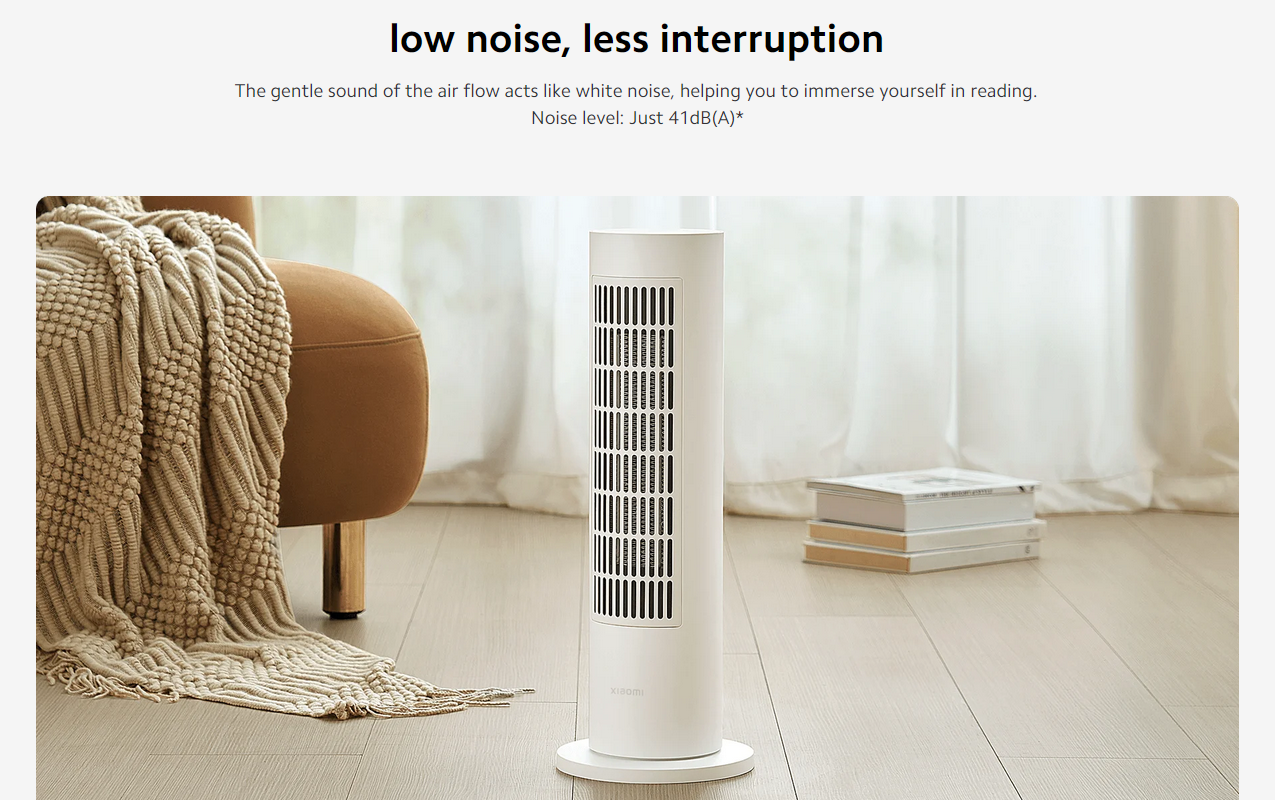 The global version is compatible with Alexa and Google Home, thus supporting voice command control. In addition, it can be controlled from the Mi Home App.