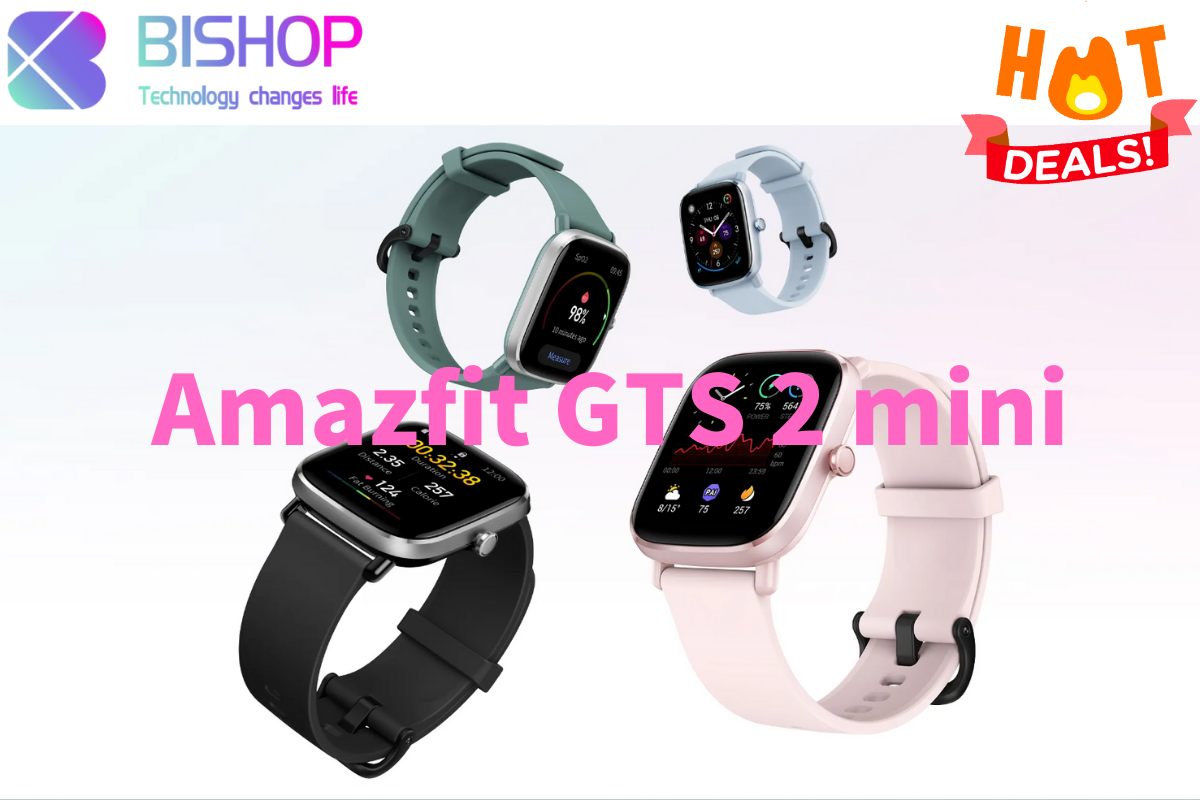 Amazfit GTS 2 Mini: Your Stylish Health and Fitness Assistant is Here!
We are excited to introduce the hot-sale addition to the Amazfit family: the Amazfit GTS 2 Mini! This sleek and compact smartwatch packs a punch when it comes to fitness tracking and personalized health features.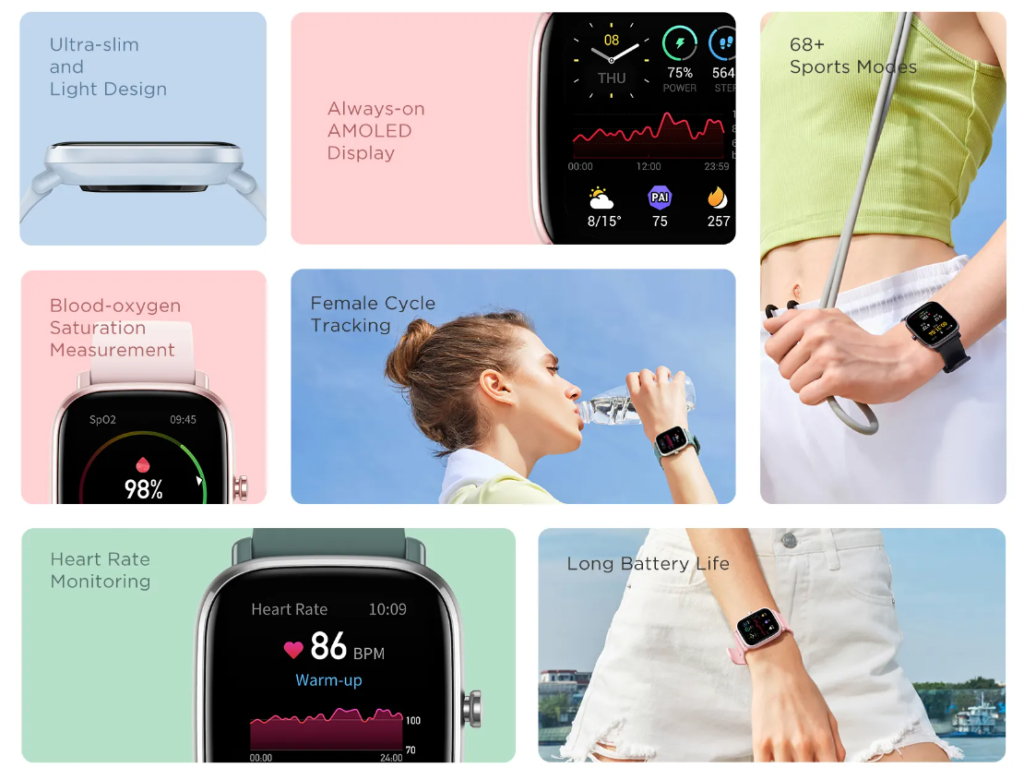 Designed to seamlessly blend style and functionality, the Amazfit GTS 2 Mini boasts a vibrant and crystal-clear 1.55-inch AMOLED display that brings your notifications, messages, and fitness stats to life. With a lightweight and comfortable design, it's perfect for all-day wear, allowing you to track your activities and health metrics without compromising effortlessly.
Built with your well-being in mind, the Amazfit GTS 2 Mini is armed with advanced health monitoring features. From 24/7 heart rate monitoring to sleep quality analysis, stress level tracking, and even menstrual tracking for women, this smartwatch covers all the essentials to help you stay on top of your health game. This watch keeps you motivated and in the know, delivering accurate and valuable insights to enhance your wellness journey.
But that's not all -whether you're an exercise enthusiast or looking to establish healthier habits, the Amazfit GTS 2 Mini is your ultimate fitness companion. It offers more than 68 sports modes to cater to various workouts, providing real-time tracking, GPS connectivity, and helpful metrics to help you reach your fitness goals. Additionally, with a battery life of up to 14 days, you can stay focused on your health without interruptions.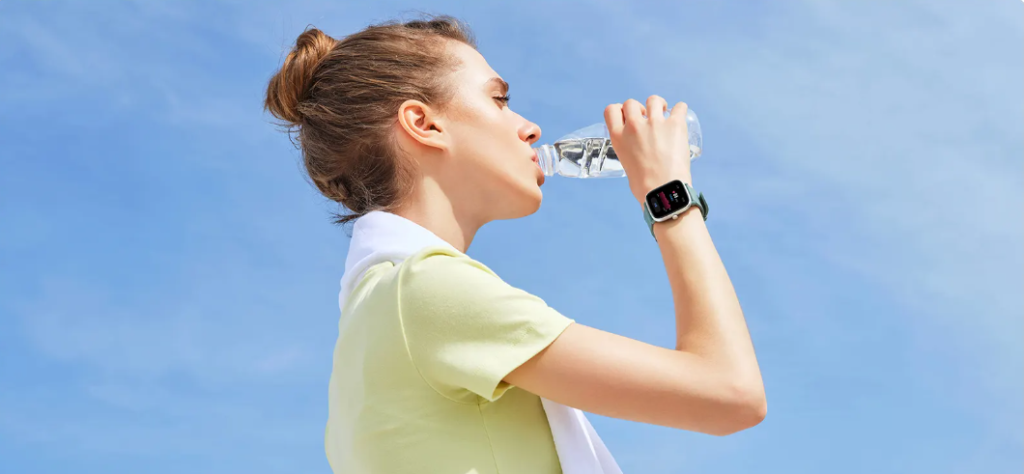 Stay tuned for updates on availability and pricing, as the Amazfit GTS 2 Mini will soon be yours to own. Embrace style, prioritize well-being, and discover a new level of fitness tracking with the Amazfit GTS 2 Mini. Let Amazfit be your guiding light toward a healthier and happier lifestyle.