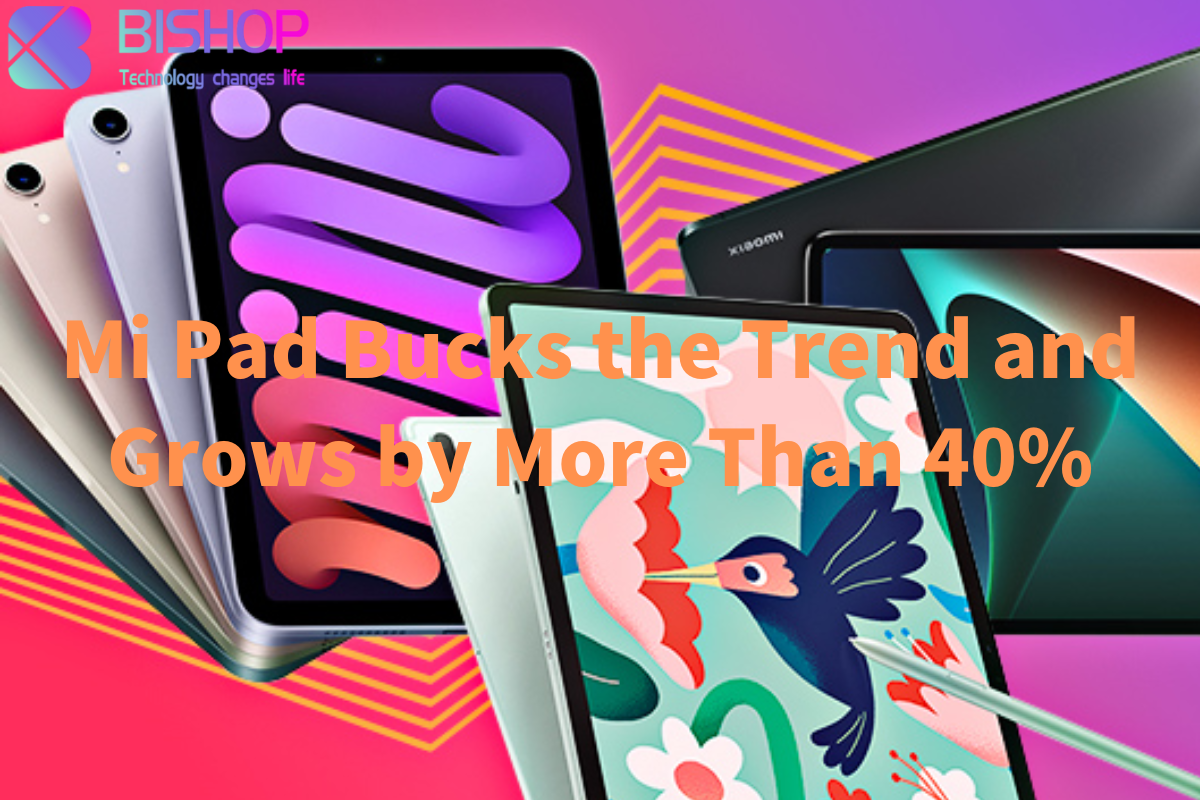 Mi Pad Bucks the Trend and Grows by More Than 40 Percent
A few days ago, IDC released preliminary statistics on tracking tablet shipments in the second quarter of 2023. In the second quarter of 2023, global tablet shipments totaled 28.3 million units, a year-on-year decrease of 29.9%.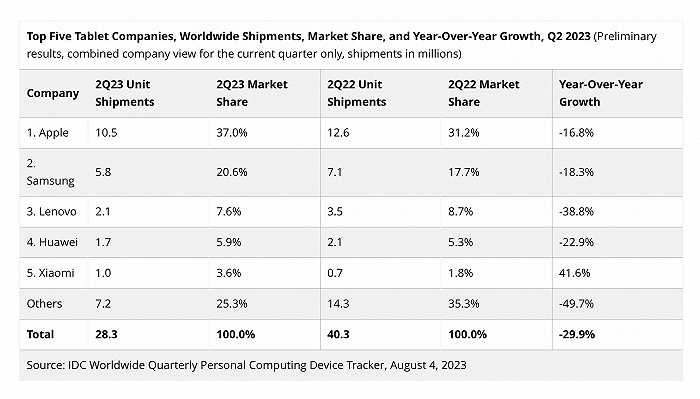 The top five shipments in the statistics were Apple, Samsung, Lenovo, Huawei, and Xiaomi in that order, of which the remaining four major brands saw year-on-year regression, except for Xiaomi, which gained year-on-year growth of 41.6% with its 1 million units shipped.
This is the eighth consecutive quarter of declining tablet shipments. The most notable drop was from Lenovo, which fell from 3.5 million units in Q2 2022 to 2.1 million, a 38.8% year-over-year decline. Even Apple, which topped the list, saw shipments fall to 10.5 million units from 12.6 million in Q2 2022, a 16.8% year-on-year decrease.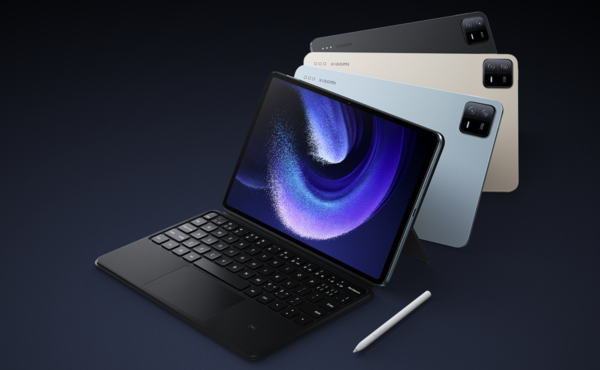 At present, "tablet is getting harder to sell" has become the industry consensus. Relevant experts said that the main reason for the year-on-year decline in tablet shipments is not entirely due to the lack of product power of the tablet itself, but rather in the past three years, the tablet has seen an abnormal surge in sales driven by online classes and telecommuting. "Fitness equipment, game consoles, iPads, and other non-essential consumption ended their own hot window in a short period of time, tablets have always been functionally an extension of the smartphone, and from a software standpoint, there is no use scenario in which you 'have to use a tablet to get it done.' "
"With the popularity of folding screen phones and the price reduction of thin and light laptops, the survival space of tablet computers is being gradually compressed. For the tablet category, they urgently need a product to allow it to gain new markets, and a folding screen may be one of the options." Industry experts said.