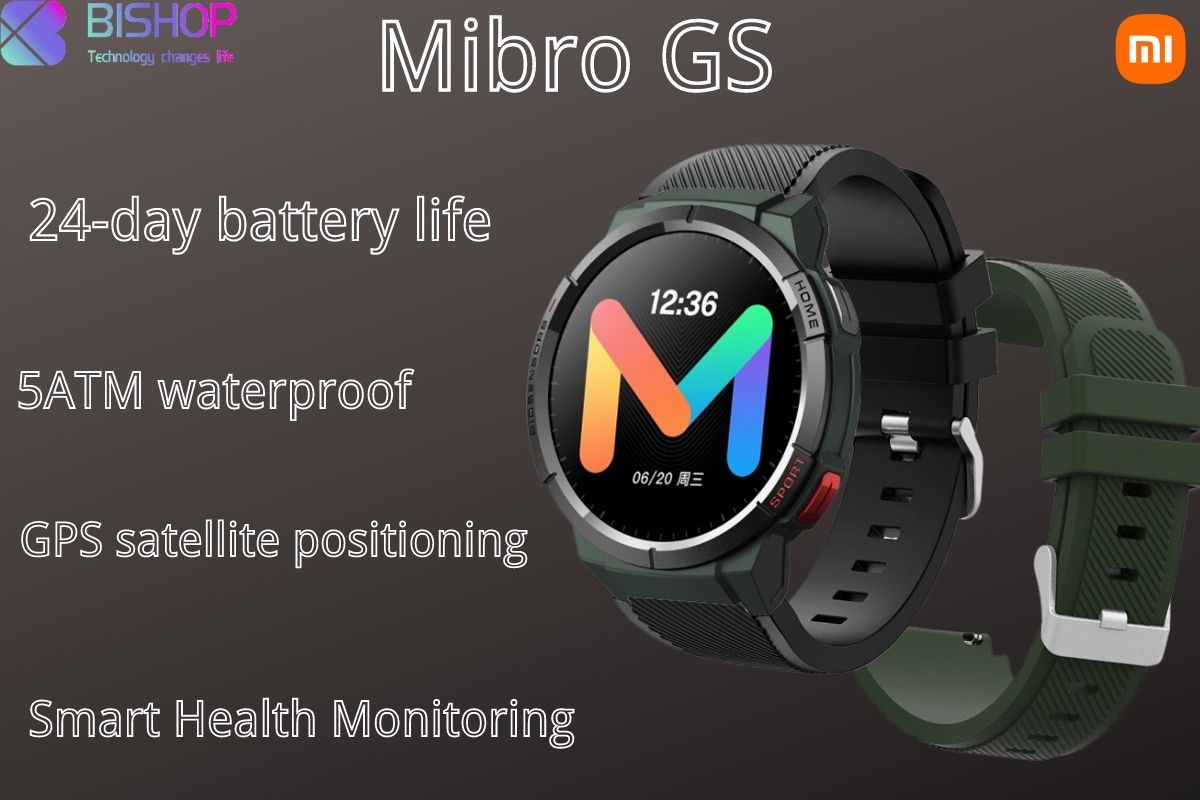 Mibro GS – new smartwatch with AMOLED display and GPS chip
Mibro, one of the many sub-brands of the Chinese giant Xiaomi's ecosystem and one of the most famous and best smartwatch producers, after your success with the Mibro X1 smartwatch, has launched a new series called the Mibro GS .
This new upgrade gives the smartwatch an improved look with better hardware and features. It features a 1.43-inch AMOLED display, one of the largest smartwatches on the market, built-in multiple watch faces, health and fitness features, a built-in high-end GPS chip, 5ATM water resistance, and more. In short, you're getting the latest technology not found in any other smartwatch.
Design and Build Quality
Following the Mibro X1, the Mibro GS smart watch has a circular design, black looks very clean and elegant, and uses smooth 2D curved glass in a metal frame with a brushed finish to give it the look of an expensive watch, and it It's really amazing, and it has both physical home and exercise. Overall, the body is slim and light, made of high-quality aluminum alloy, with a large size of 46.5mm and a thickness of 11.8mm, and weighs only 56.5g, making it comfortable to wear.
​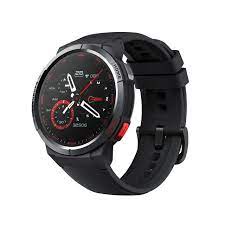 display screen
Now, let's move on to why I fell in love with this smartwatch. The most prominent development in the newest smartwatches is the display and that's what makes the screen in the Mibro GS Watch my favorite 1.42 inch screen it's been upgraded from a normal TFT panel to an AMOLED panel to display better content and detail and with high resolution and high refresh rate. That's what makes it one of the best screens in its class in terms of size and resolution, and even the clarity and brightness of the colors are excellent. And the use of extremely narrow borders, the display area increased by about 25%.
Mibro GS Dial
If you are tired of the system default watch face background, Mibro series has made a concerted effort for the plethora of watch faces included on the Mibro GS, that's why brings you many different pre-installed watch faces to choose from, you can choose between them Switching between them can be easily done in many ways by long pressing the home screen or getting more watch faces through the Mibro Fit app, more than 200 online watch faces are available for download. It includes multiple colors, retro, analog, 3D and digital faces, you can even use your own photo as watch face background or any wallpaper and customize it. Coupled with the function of raising the wrist to wake up the screen, it would be great.
waterproof
The Mibro GS is water resistant with a 5ATM rating which is a nice upgrade so you can wear it in the shower or pool or you can wash your hands or wear it on a rainy day the reason this rating is better than IP68 is with a watch Possibility of swimming, since it can withstand the pressure of water at a depth of 50 meters, which you will not find in any other smartwatch.
​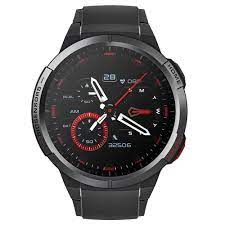 GPS on Mibro GS
Unlike other cheap smartwatches, Mibro GS has a built-in high precision GPS chip that allows you to track your outdoor activities with the help of 4 different GPS systems, such as distance traveled, route taken, and location with exact coordinates – GPS, Beidou , GLONASS, GZSS. The watch automatically combines two high-precision satellites to improve positioning speed and tracking accuracy while running.
Health and Fitness Features
The Mibro GS is a great companion if you're looking for a fitness smartwatch with reliable sensors to help you monitor your body and keep track of what you're doing in sport mode, all you have to do is tap on sports to access The button on the right or by selecting a sport mode from the app menu, up to 70 sport modes are available, including indoor and outdoor sports such as running, cycling, swimming, sit-ups, hiking, hiking, and more.
Mibro GS battery life and charging time
In the end the battery in a smartwatch is as important as any other feature and that's what it's got for the Mibro GS the capacity is around 450mAh it's considered one of the biggest in the range the battery life is pretty good at least the affordable Smartwatch standard. Up to 7 days with normal use and up to 5 days with heavy use. It all depends on how much you use it, and it has to be charged using the magnetic charger, which is a great feature and takes about two hours to fully charge.
​
​
If an AMOLED screen is important to you, then you'll love it, and even with the pretty amazing 5ATM water resistance and GPS, specs that you won't find in any budget smartwatch, the Mibro GS really lives up to its name, no doubt about it, it's a It's hard to exclude from our list of the best affordable smartwatches of its kind to make it stand out from other smartwatches on the market and break the mold. It's brilliant in terms of screen, hardware, and even new software. Even the other features are very satisfactory, and this includes the system's overall performance and smooth navigation, as well as a good battery. As such, it's one of the most accurate watches we've seen.
​