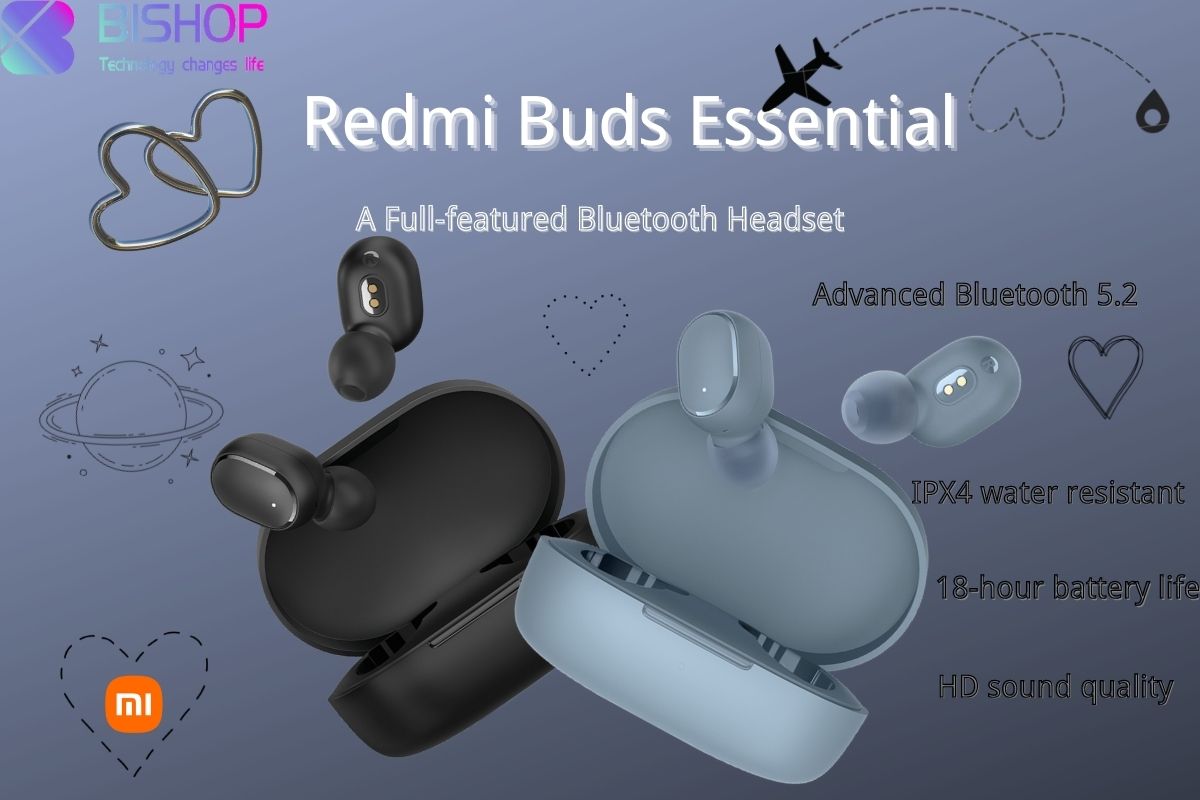 Redmi Buds Essential ——A Full-featured Bluetooth Headset
Xiaomi recently launched a new headset – Redmi Buds Essential. Today we will take a look at what functions it has.
1. It has a 7.2mm dynamic unit, professional tuning, improves the quality of the cavity, effectively reduces distortion, and gives listeners a high-definition sound quality.
2. In terms of calls,it can accurately pick up human voices and eliminate background noise to achieve crystal-clear calls.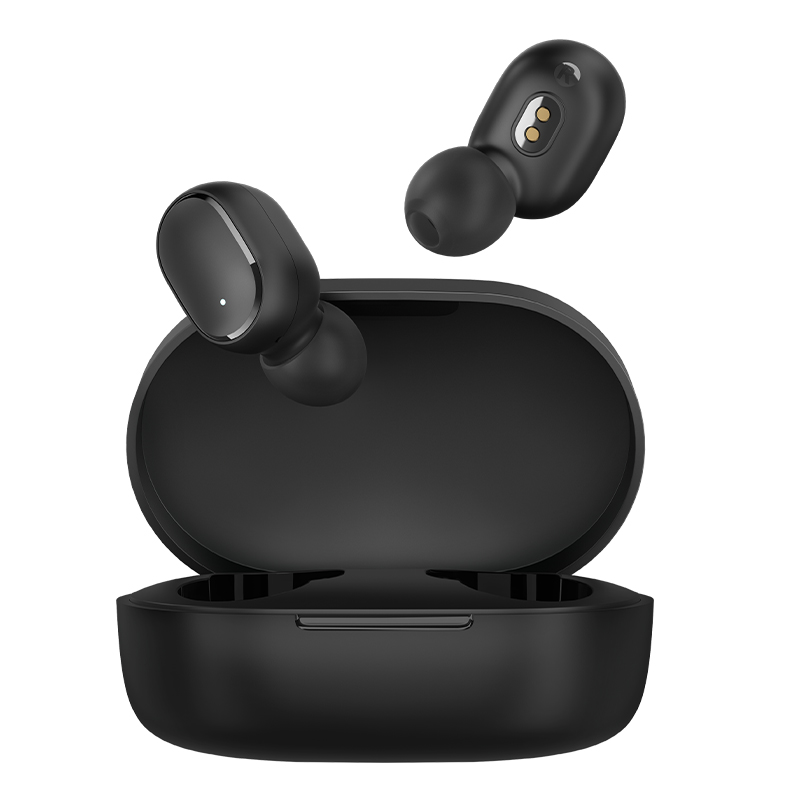 3. Using advanced Bluetooth 5.2,
the transmission is more stable and faster, the power consumption is lower, and the interruption problem is greatly improved.
4. Special game mode,as long as the user presses and holds both earbuds for 1.5S at the same time,the low-latency mode can be turned on.
5. Super long service life, 5.5 hours of playback on a single charge,18 hours of playback with the charging case.
6. There are mono/stereo modes,both earbuds can be used independently.Automatically reconnects to the phone after taking it out.
7. Adopt IPX4 waterproof, protect the earbuds from sweat and rain, suitable for exercise.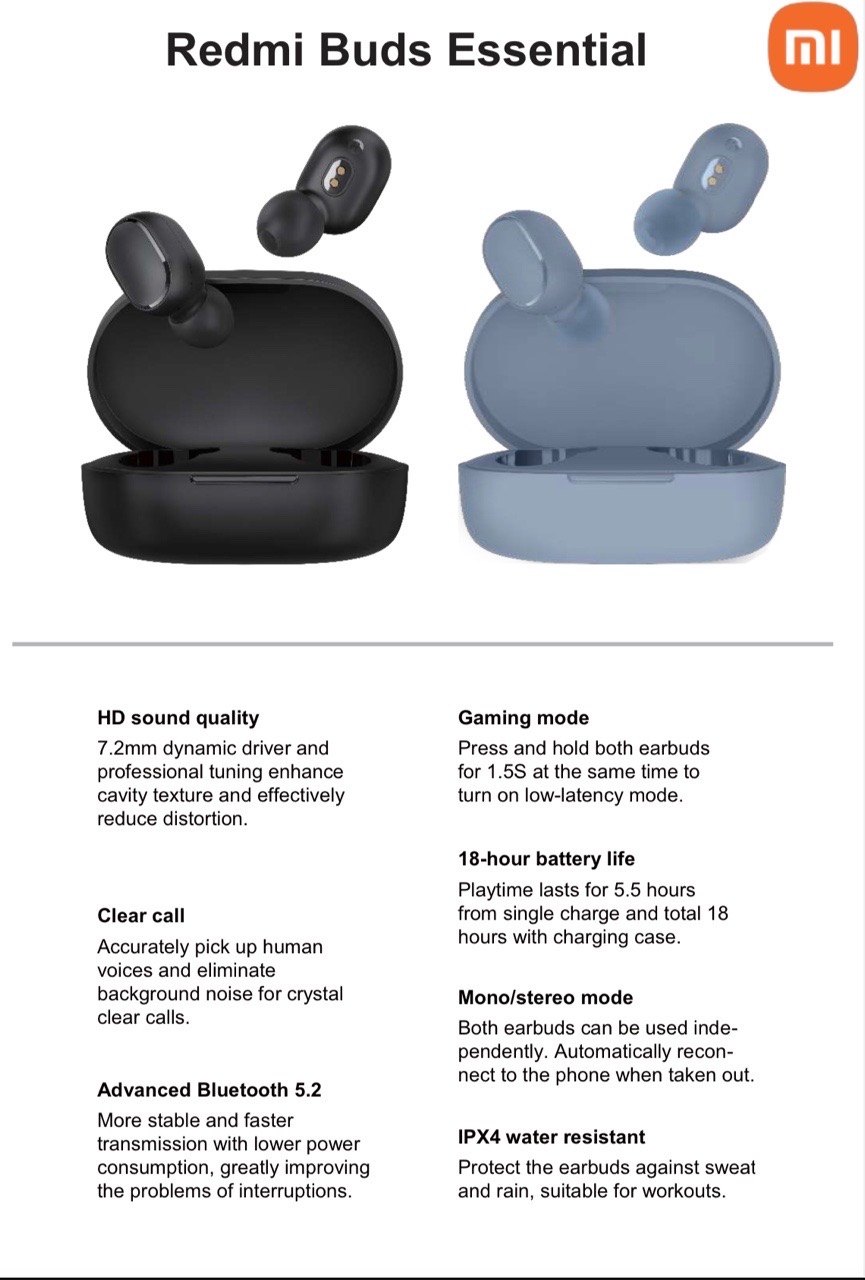 ​
In addition to the above-mentioned outstanding functions, it has other daily functions. From this point of view, this new headset is worth a try.Headphone lovers, buy it and experience it at home!